Jordar Marketing is a media agency that offers comprehensive services in content creation, marketing, and public relations. With a focus on delivering impactful and innovative solutions, Jordar Marketing helps businesses establish a strong online presence, engage their target audience, and build brand credibility. With their expertise in media strategy and creative content, Jordar Marketing positions itself as a trusted partner in driving business growth and success.
The main objective of the logo design project was to create a modern and visually striking logo for Jordar Marketing. The goal was to incorporate the word "Jordar" in a distinctive and consistent style to unify subsidiary brands. The logo aimed to reflect the agency's creative approach, professionalism, and commitment to delivering exceptional media services.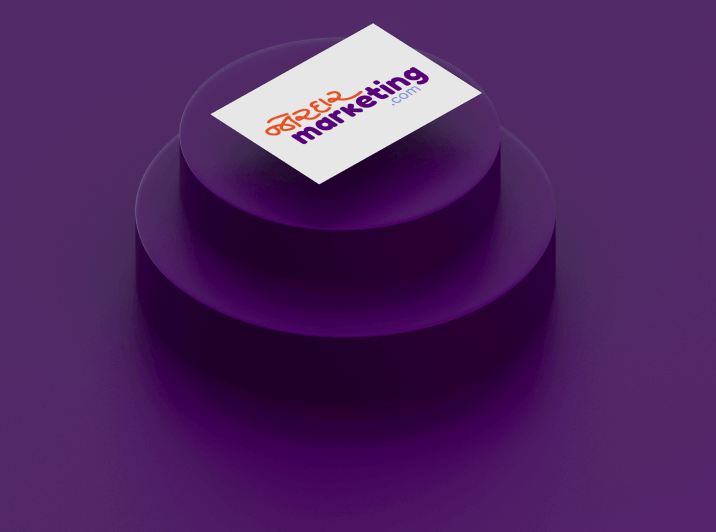 The logo design process began with creating hand-written artwork for the word "Jordar," focusing on a unique and eye-catching script. The remaining words were then styled with complementary typography that aligned with the handwritten artwork, ensuring visual harmony. A color palette was carefully selected and implemented to enhance the logo's impact and brand representation. Throughout the process, the design team at Aavatto maintained close communication with the client to ensure the logo design aligned with their vision and brand objectives.
The outcome of the project was a modern logo design for Jordar Marketing that successfully captured the agency's essence and brand identity. The finalized logo featured a distinctive hand-written style for the word "Jordar," maintaining a cohesive look across subsidiary brands. Variants of the logo were created to accommodate different usage scenarios, and mockups showcased the logo in various applications. The logo design effectively represented Jordar Marketing's creative approach, professionalism, and expertise in the media industry, reinforcing their brand presence and positioning them as a trusted partner for businesses seeking impactful marketing solutions.